Solar Foods' Solein® makes its debut in Singapore's resilient food culture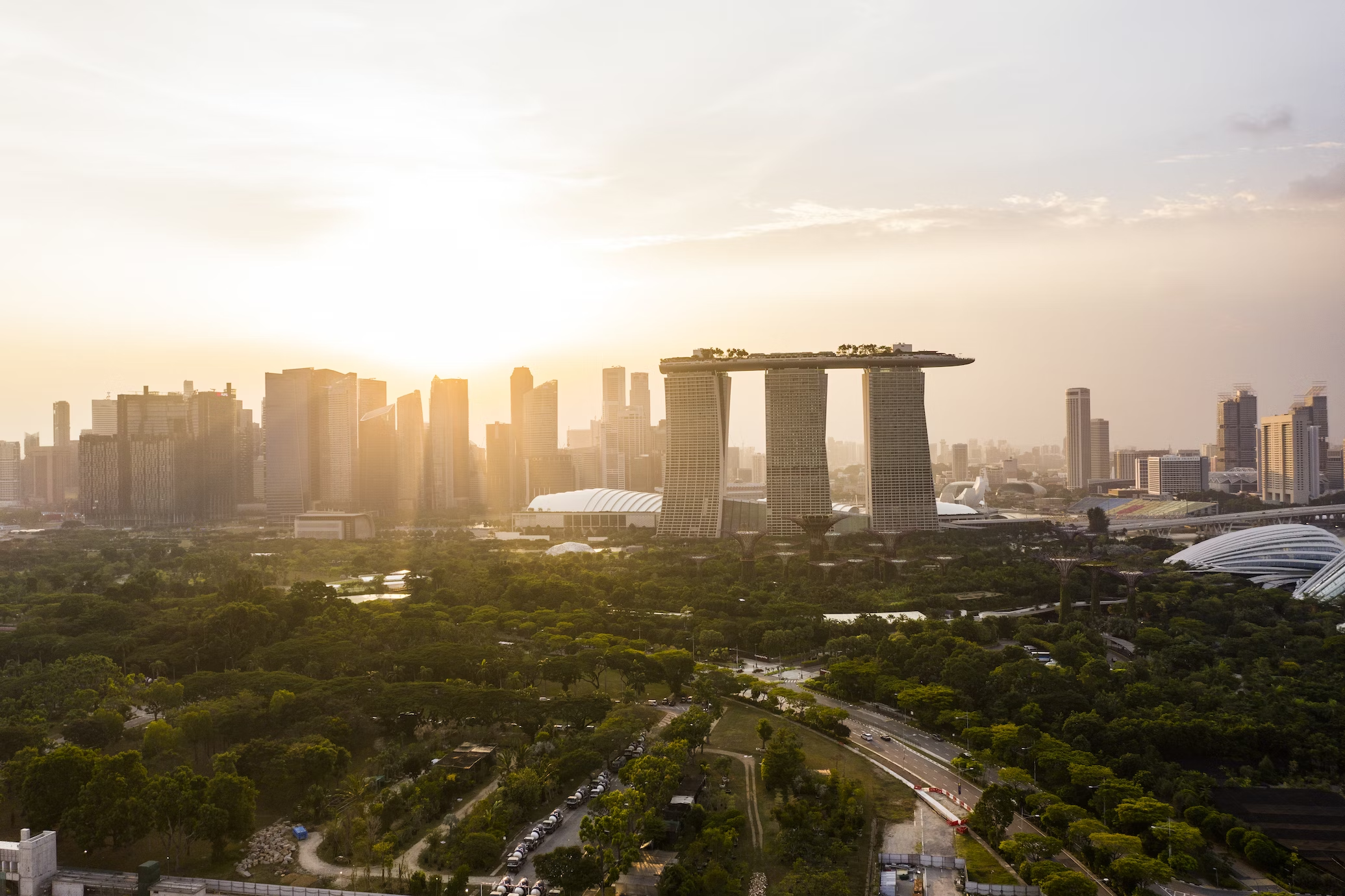 Singapore is now the first country in the world to approve a microbial novel food grown with carbon dioxide and electricity. Their market is now open for Solein®. On May 25th, a fine-dining restaurant in Singapore will host the first-ever official Solein tasting event, showcasing the potential of this novel food. We spoke with Shilei Zhang, Chief Commercial Officer of Solar Foods about the significance of the approval.
The world in miniature
Singapore is a global living laboratory for new foods and food technologies. There are a multitude of reasons why Singaporeans are not squeamish about being the first ones to have food on their plates that no one has ever tasted before.
In Singapore, the wide range of cuisines is viewed as crucial to its national identity and a unifying cultural thread. Zhang believes a lot of Singapore's pioneering spirit comes down to its cultural history: "Singapore is a great place to bring new foods into the market because it is a mishmash of cultures that live for versatile and diverse foods."
Singapore has a unique food culture: a combination of Malay cuisine with its fragrant laksas, the spicy and tangy flavours of the South Chinese and Indian diasporas and Western traditions from Singapore's colonial past. Religious dietary strictures do exist; Muslims do not eat pork and Hindus do not eat beef, and there is also a significant group of vegetarians/vegans. Singaporeans are foodies, they eat outside a lot, and there are lots of inexpensive restaurants and hawker stalls to choose from. Many people don't have the means to make food at home either so people from different communities often eat together while being mindful of each other's culture and choosing food that is acceptable for all. "It's the world in miniature if you look at populations in the world," remarks Zhang.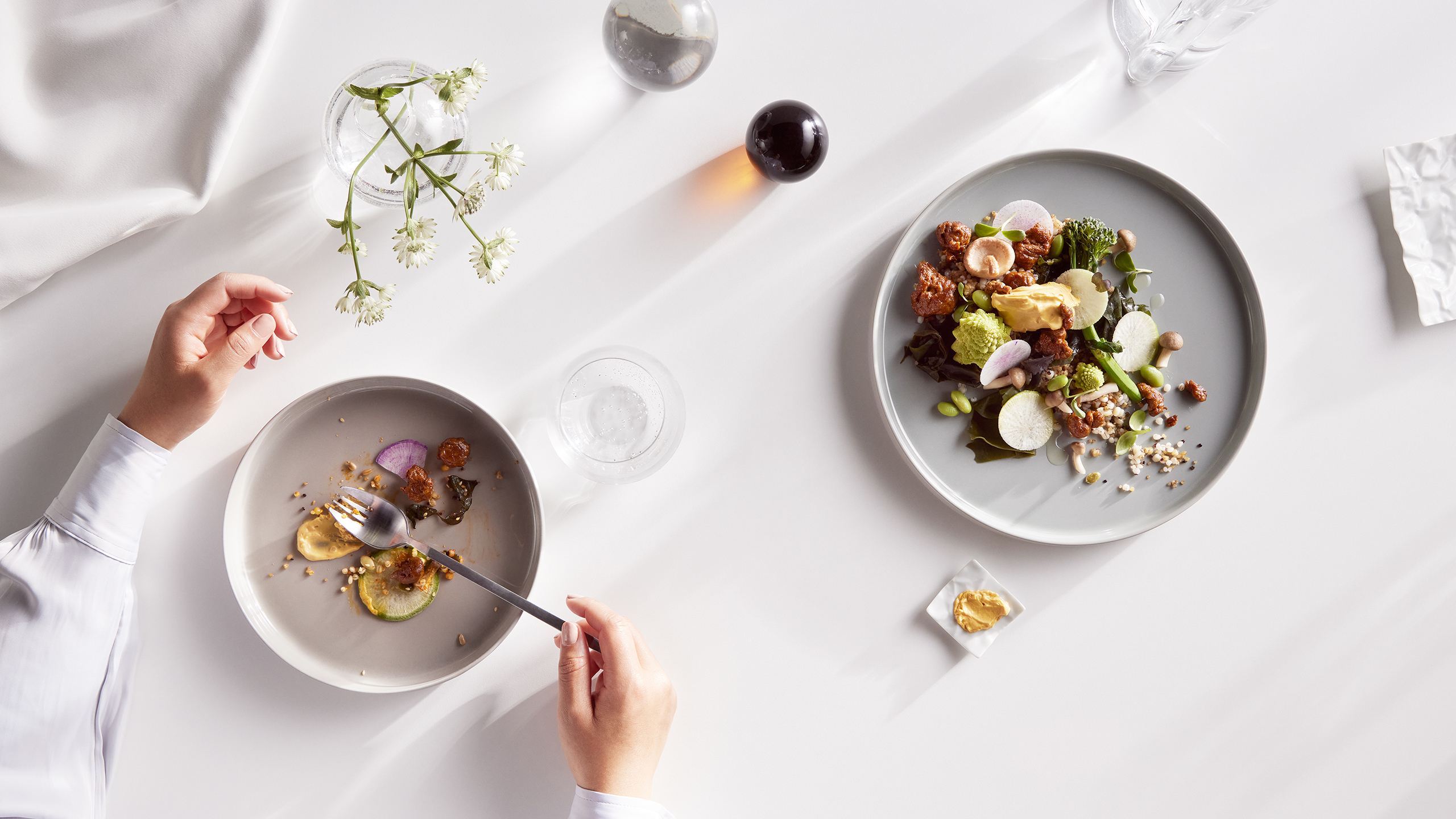 Building resilience for a tiny powerhouse
Singapore is motivated to be the first to introduce new, less resource-consuming foods because of an apparent reason. Singapore is completely dependent on imported food. This is a huge challenge for food security. A supply shock due to politics or natural disasters could have devastating effects on the country and with the global food crisis looming, Singapore must make their own food production punch above its weight. Singapore has set a resilience strategy called 30 by 30, which aims to produce 30 percent of the country's food domestically by 2030. After GOOD Meat by Eat Just announced it is building a factory in Singapore, Singapore proved its ability to react quickly and promote the licensing of novel foods is leaps and bounds ahead of the rest of the world.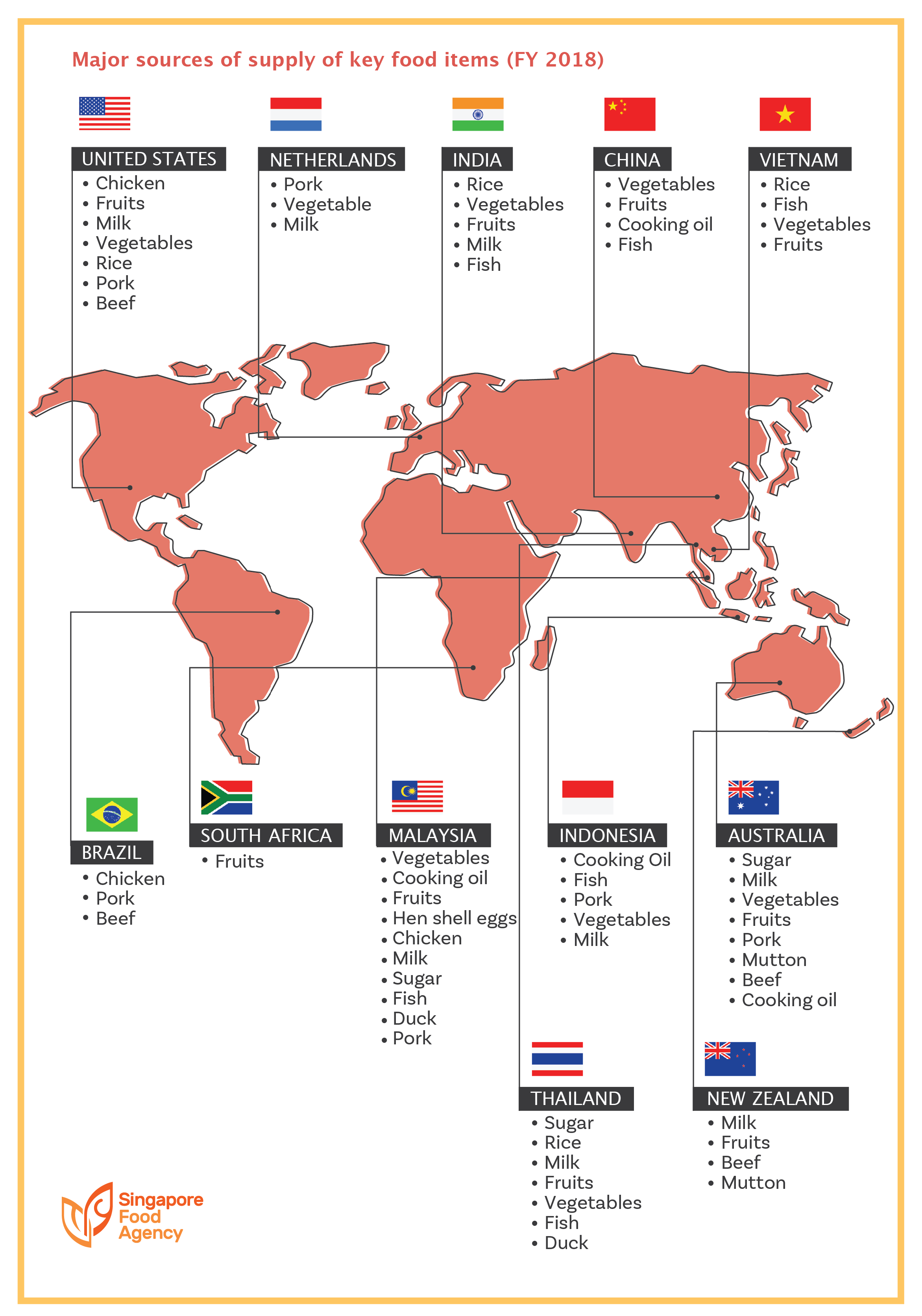 Producing a third of the food consumed by 5.8 million people in an area smaller than Disney World would be impossible if it wasn't for new technological and societal solutions. Singapore has its sights on becoming an agri-food hub sans agriculture by venturing further into novel foods than any other country. Singapore was the first in the world to approve the sale of lab-grown meat, in the form of Eat Just's cultivated chicken in 2020. They join Singapore's cohort of homegrown food techs, ranging from cultivated protein players like cell-based milk maker TurtleTree Labs, and crustacean-focused Shiok Meats, jackfruit alternative meat startup Karana, and the plant-based chicken brand Tindle.
However, there is no one making protein out of CO2 and electricity in Singapore. Yet. This marks a moment in the history of humanity, which has been bound to farming for the last 10,000 years. Solein will be the first food in the world that is completely disconnected from agriculture. Singapore is in many ways the perfect testing ground for a food which doesn't require land or soil. This also makes it possible to consider having a Solein factory in the middle of a big city, although there are no plans for one yet.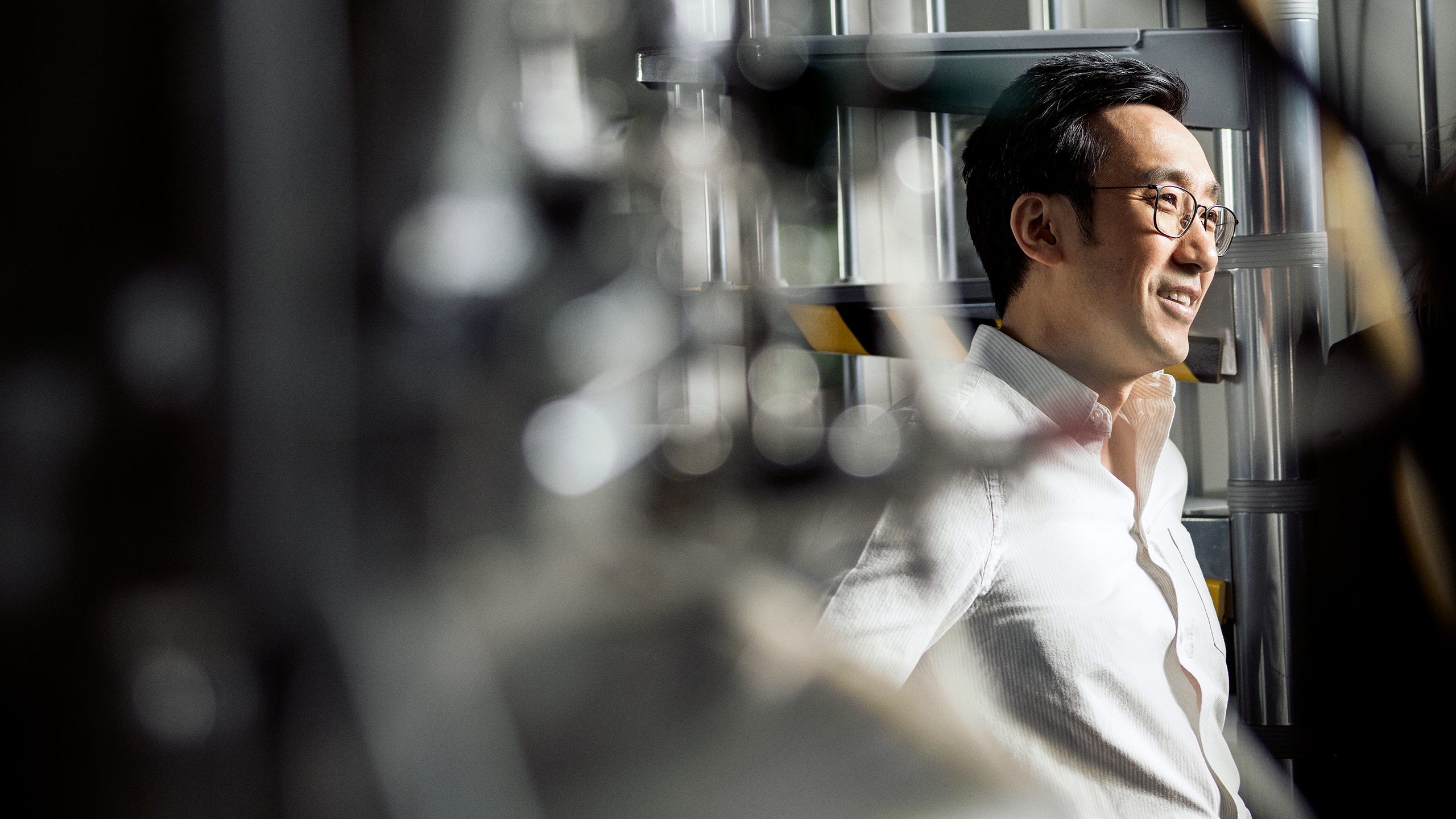 Stricter safety regulations help introduce novel foods
Singapore enjoys one of the lowest incidences of food-borne disease outbreaks compared to the rest of the world even though more than 90% of all food consumed is imported. This is because Singapore observes stringent food safety standards. As the national authority for food safety in Singapore, The Singapore Food Agency (SFA) has put in place an effective integrated food safety system to ensure that food is safe for consumption.
"The most important point that this shows is that our food is 100% ready to eat. The Singapore Food Agency (SFA) has made that abundantly clear," says Zhang.
In November 2019 Singapore set up new regulatory guidelines to assess the safety of "novel foods" such as microbial foods, plant-based alternative proteins and cultured or lab-grown meat, amid growing demand for protein substitutes. The guidelines made it clear what safety measures food technology companies are required to take to ensure their products are allowed for sale. Companies must report on a product's toxicity, allergens and safety of their production method, as well as the materials used in the manufacturing processes and how they are controlled to prevent food safety risks. Making the regulations more transparent and proactive also helped companies on their journey to introduce more sustainable, healthy, and functional novel foods to the Singaporean market.
The ingredient to tie the tastes together
Zhang believes an important aspect of thinking about novel alternative proteins is the difference in the way dishes are structured in Asian cuisine: "A lot of the focus in the alternative protein discourse is on how to produce substitutes to burgers and steaks and other chunks of meat. Having meat at the centre of the plate is a pretty Western-centric way of looking at food. Most of the people in the world live in countries, especially Asian ones, where meat is more of a flavouring, to go with a dozen other ingredients to produce something greater than the sum of its parts."
Solein is ideal for foods made with this principle. And it's great for making alternative meats too. It's a versatile protein that has an enormous number of functions. You can use it as a structure-forming ingredient to produce many different textures and tastes that would have a protein component in them in sauces, spreads, beverages, noodles or pasta, baked goods or in foods to replace meat, dairy, or eggs.
However, in the end, it all comes down to taste, wherever you are. Singapore is a great test kitchen because they relish a very wide variety of flavours, as long as the dishes are delicious.
"If we want to create a product that will be enjoyed across the globe, it also must be able to provide all the tastes of the world. That is where Solein's real strength lies," says Zhang.
He continues, "Solein is wonderful in that you can make it taste like anything. We have made savoury dishes and we've made sweet desserts and Solein has enhanced every food we've added it to."
First Singapore, then the world
Now that Solar Foods has a licence to sell Solein in Singapore, the next phase is bringing it to people's plates. There is a lot to be done before that. The approval by the SFA is what Solar Foods hopes and expects to be the first of many across the world in the coming years. Solar Foods is seeking GRAS (Generally Recognized As Safe) status assessment for Solein soon in the United States, and applications for novel food authorisation have been filed earlier in other key markets such as the UK and the European Union. Singapore is sure to see more Solein too. 2024 will see the opening of Factory 01, the first commercial-scale Solein production facility. Factory 01 will produce Solein for the needs of food brands, the food industry and food service companies.
With expanded production capacity the cost will also see a significant drop.
"Demand already exceeds supply by a large margin. The factory will be ready by the end of next year and discussions are underway with many food producers on how we can go even further. We're happy to speak to everyone ready to match the size of our vision," Zhang declares.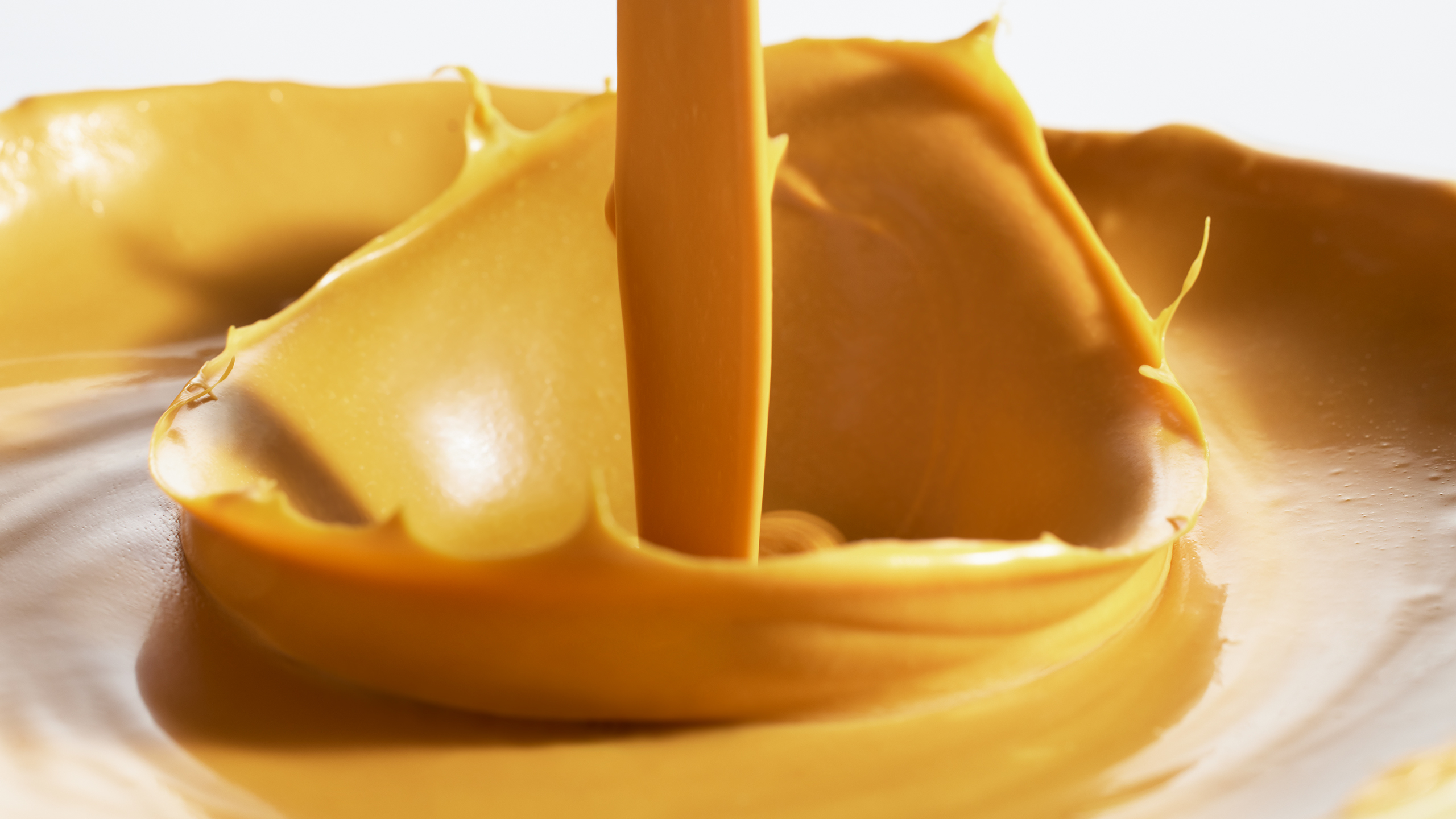 A historic moment: the first Solein tasting ever is taking place in Singapore
Now, for the first time, Solein will be tasted by the public at a fine-dining restaurant in Singapore on May 25th, 2023. This is a watershed moment in food history, as Solein is the world's first protein made out of air that will be tasted and eaten by the general public.
This tasting event exemplifies one of the thousands of ways Solein can make its way onto people's plates. Professional chefs in Singapore were given full freedom to present how they would use this new futuristic raw material, discover the right cooking methods and use their creativity to come up with dishes they are proud to offer their customers. If Solein is tasty enough for Michelin-starred chefs, it should be good enough for the everyday products in your grocery bag.
For the first time, we will also hear what people who are tasting Solein think of how it has been interpreted on plated dishes. The way food arrives on our plates will change in the future, but the dishes, the taste and the traditions that are strongly associated with food will remain almost unchanged. The future will taste what you want it to taste like.