About us
Solar Foods is a Finnish food technology company on a mission to revolutionise global food production.
The way humanity is feeding itself is wrecking the climate, the soil, and the biodiversity of the planet and is putting billions at risk. Solar Foods has found the next step in the evolution of our food system.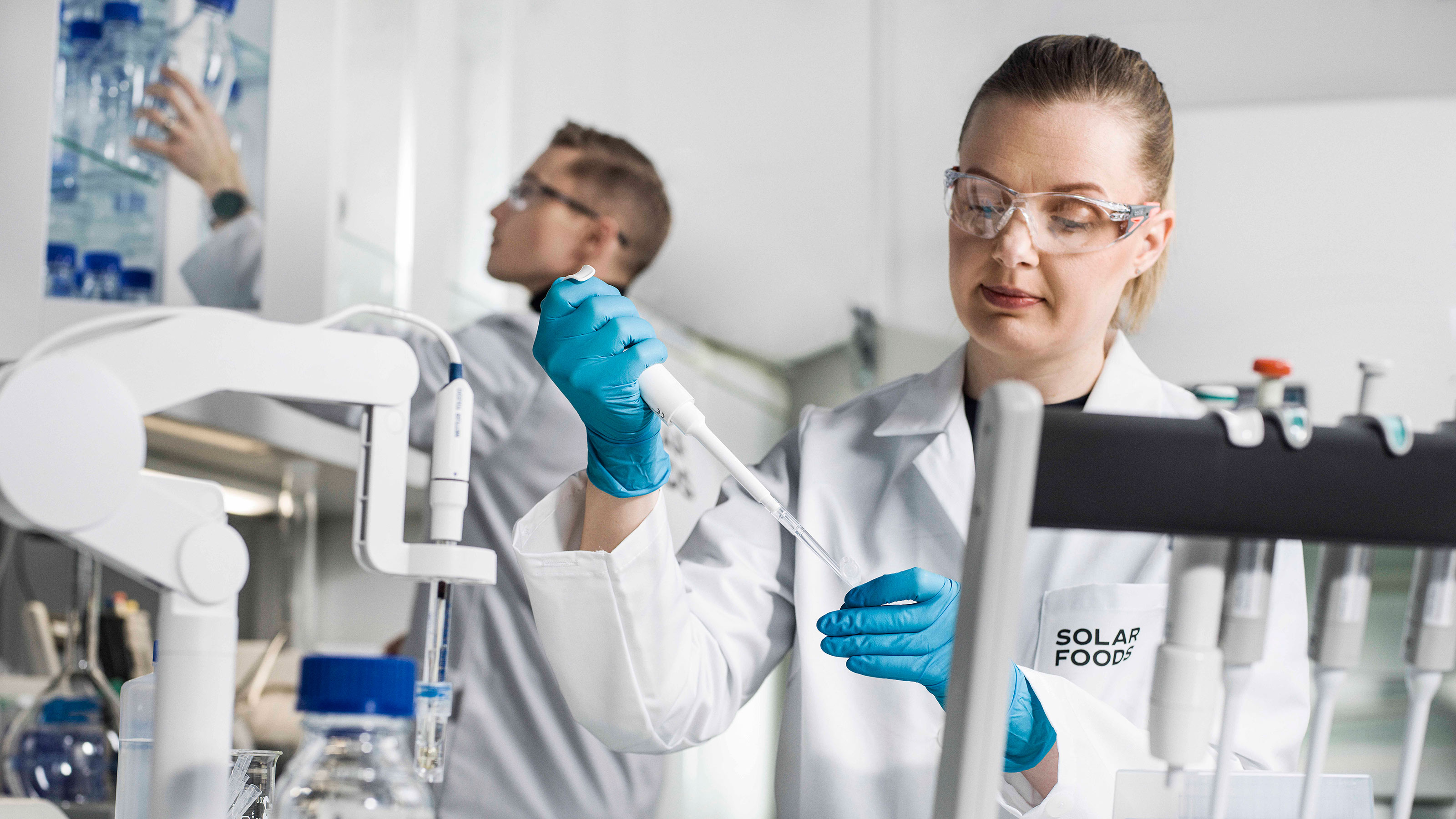 Clean tech meets food tech
Our unique approach comes from a union of scientific fields: renewable energy and bioprocess engineering.
Solar Foods was born from a scientific research programme at VTT Technical Research Centre of Finland and Lappeenranta University of Technology. The research team discovered a way to turn emission-free electricity and captured CO2 into edible calories. In other words, growing food out of thin air.
Dr Pasi Vainikka and Dr Juha-Pekka Pitkänen decided the research had so much potential it should be taken commercial. Solar Foods was founded in 2017 with this goal in mind; operations started in 2018.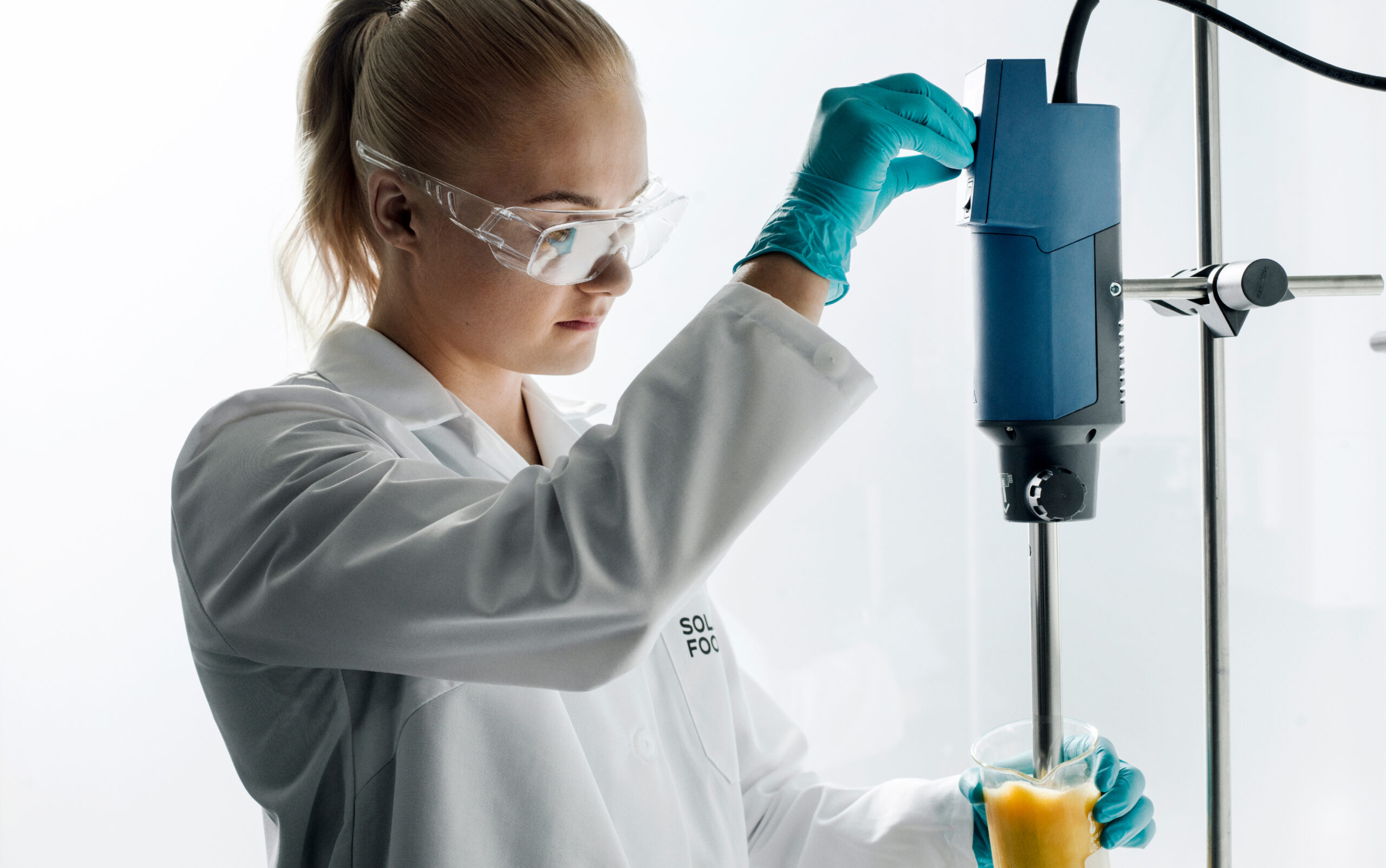 The future of food will solve the future of humanity
Food production has defined our society from the advent of agriculture to present industrial monocultures and factory farming. We are headed towards a more prosperous world, but it is gorging on proteins, which has profound environmental implications.
Animal-based protein sources, especially beef, are extremely resource-intensive to produce. If the rising demand for protein is met with livestock and poultry, the damage to human living conditions in the form of pollution, land exploitation and climate change could be irreversible. And this doesn't yet even take into account the moral dilemma of growing sentient beings for food on a scale that has long been anything but natural.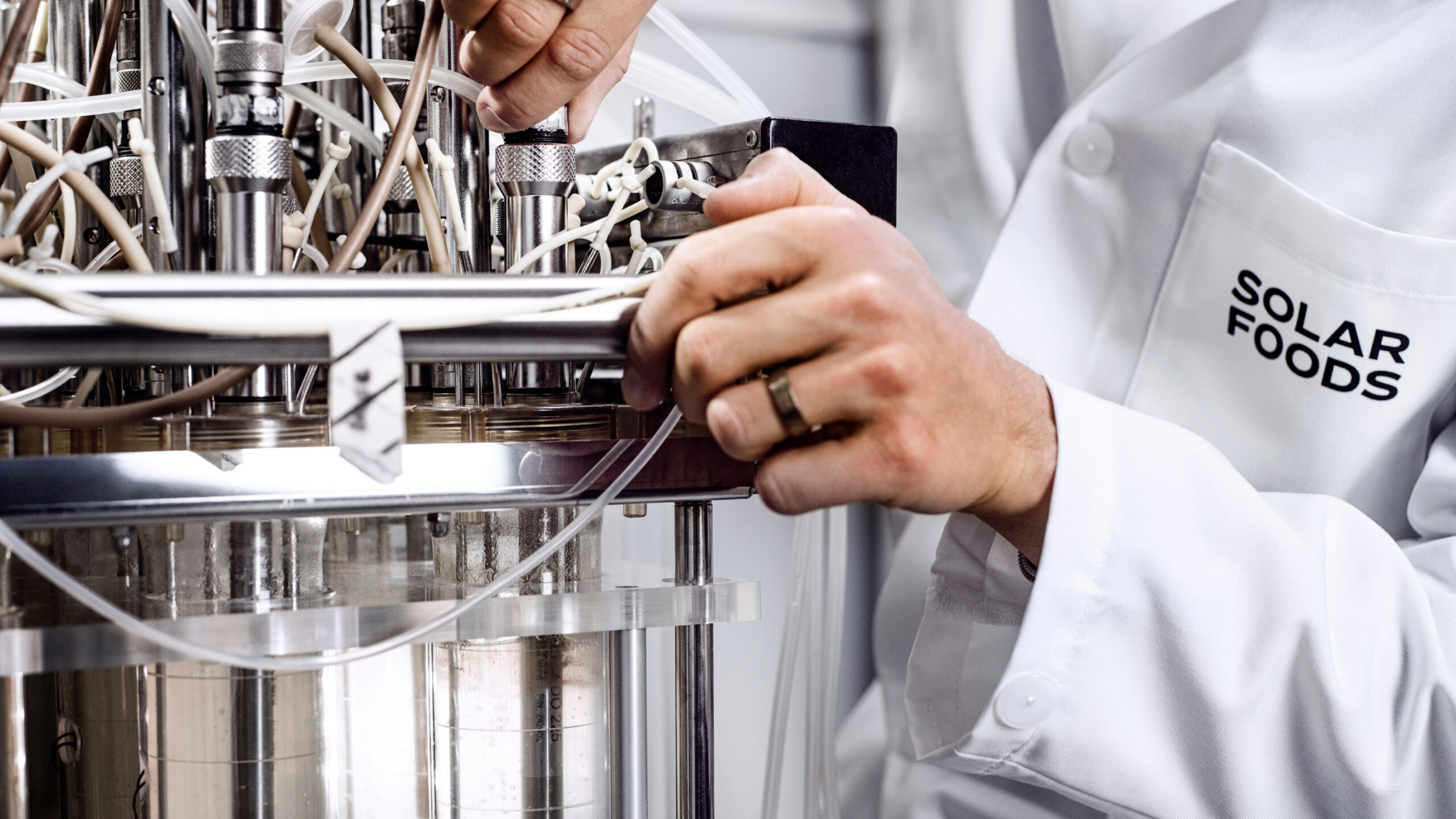 Liberating protein production
It is now possible to detach food production from agriculture. Our future-proof product Solein® is a protein made with cellular agriculture, so it can be grown anywhere. Humanity will be able to feed itself with the most sustainable protein in the world: growing it takes just 0.1% of the land and 1% of the water that a similar amount of beef would.
Safe, nourishing, functional food will be produced with renewable energy in places where agriculture was previously impossible, such as cities, the frozen Arctic or deserts, enabling humanity to leave more land in its natural state instead of turning them to fields or grazing grounds.
All actions have reactions
Our company decisions, business plan, and future products are part of the circle of life on this planet. From research all the way through vision and mission to our products, our company's reason to be is based on being responsible. Everything we do contributes to the Sustainable Development Goals, set out in UN's Agenda 2030, many of which are tied to our food systems. It is certain that the food industry will face new regulations and stricter ESG standards. Our partners and consumers can feel at ease with Solein and its compatibility with different food products.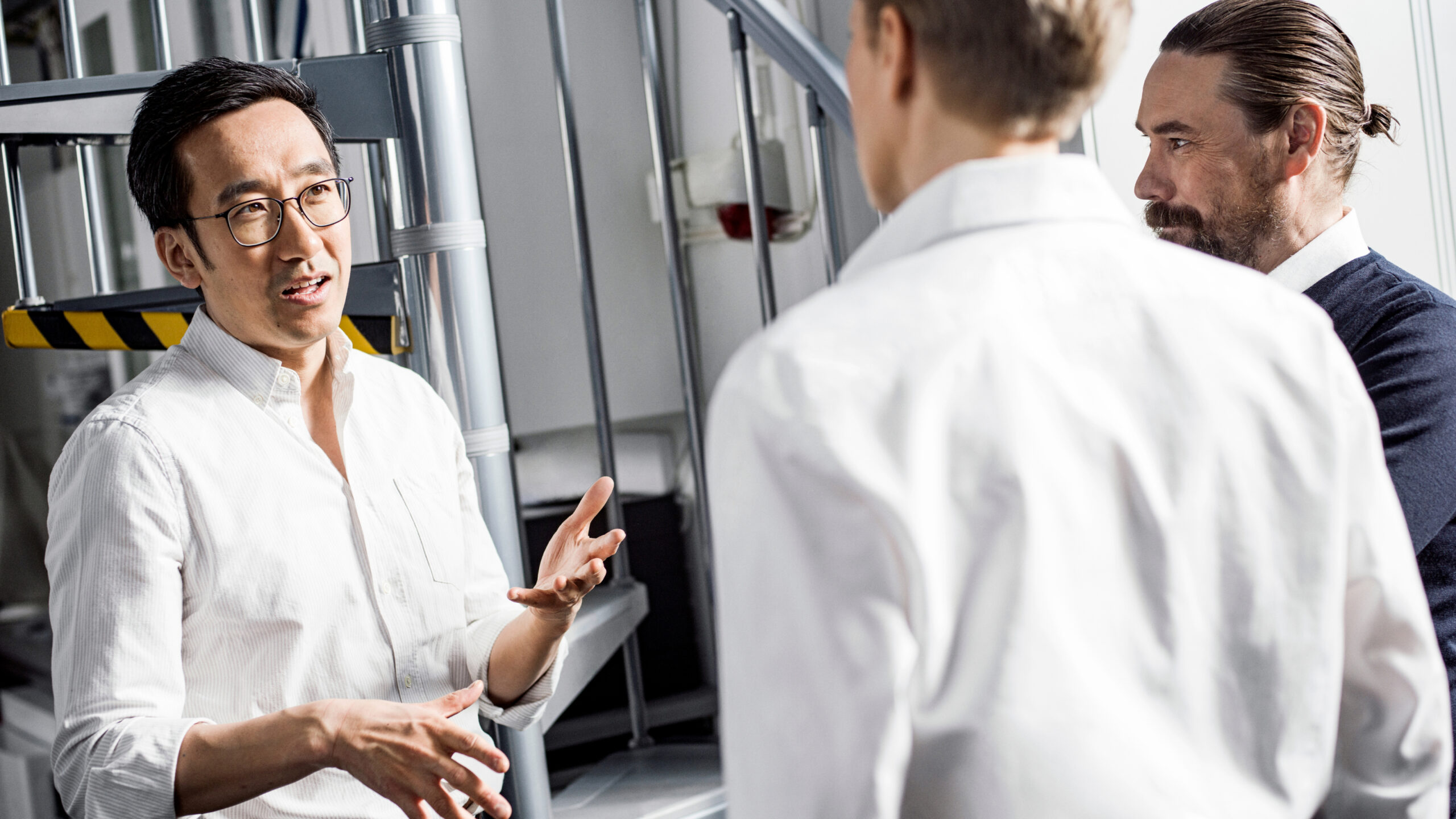 The Solar Foods culture
"Our company culture can be summed up in one word: possibilism." –Pasi Vainikka
Instead of unfounded optimism in the future, we believe in possibilism: that it is possible to find a solution to any problem with the right methods at your disposal. Finding those methods is the fascinating part.
We are a science-based team, so we believe we have a responsibility to educate people, the food industry, and decision-makers about new scientific innovations in sustainable food production. We encourage everyone to introduce ideas across disciplines, whether it's science, business models, design frameworks or cooking recipes. The more radical the better.
Does this sound like you? The food revolution requires scientists, business developers, salespeople and many more talents: apply for any of our open positions or send us an open application.