Solar Foods' share issue oversubscribed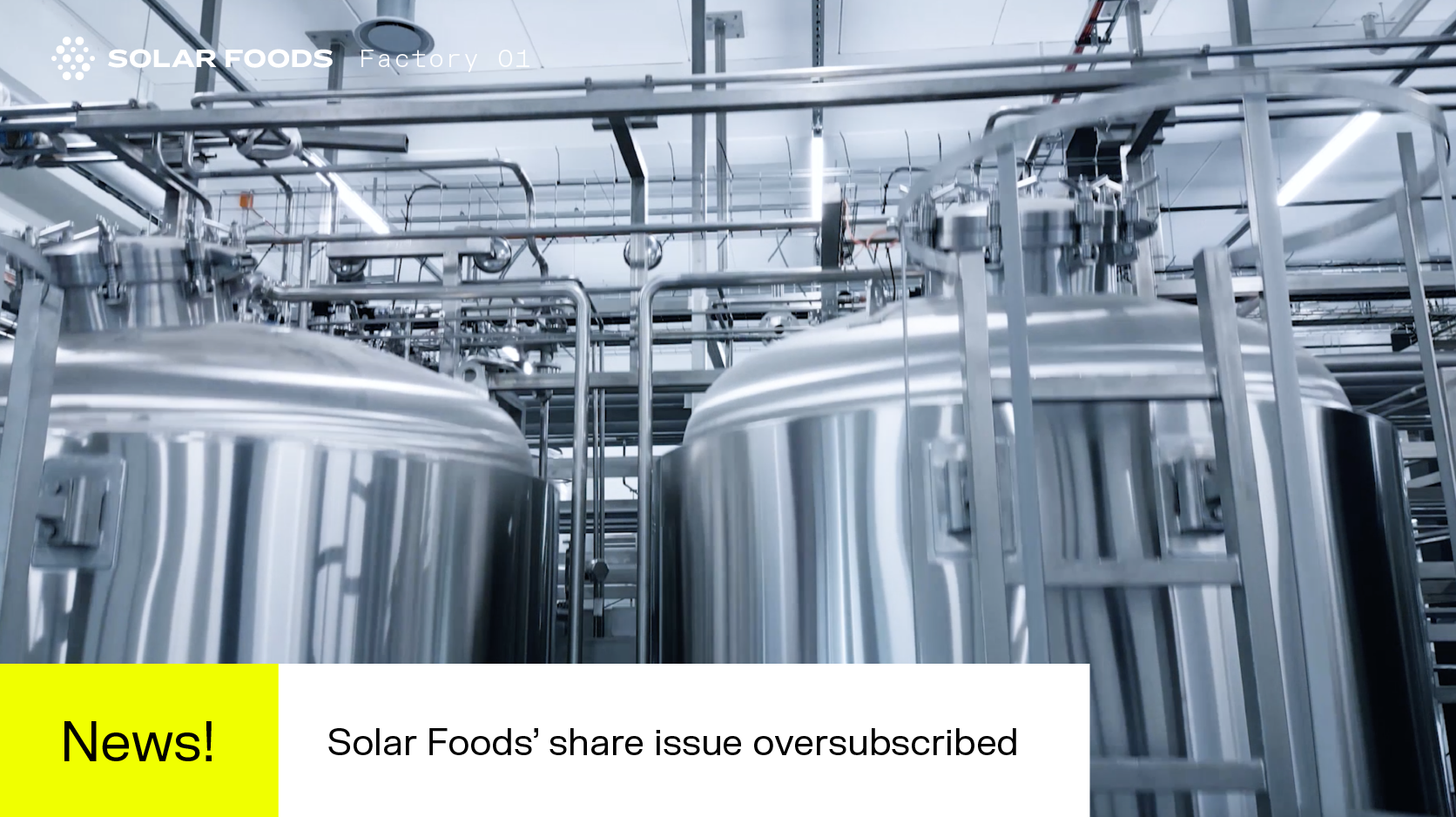 The exciting news continues! Solar Foods' eight million euro funding round was fully subscribed nearly two weeks ahead of schedule. Registration for the waiting list is open until 10 November.
In October, for the first time, retail investors in Finland were presented with a unique opportunity to invest in Solar Foods and benefit from the sustainable future of food. The funding round, which raised eight million euros, was carried out through the Finnish investment organizer Springvest Oyj. The Solar Foods share issue was the biggest funding round to date on Springvest's platform.
Investors can register for the waiting list through Springvest up until 10 November. Due to regulatory constraints, investment activities are restricted to the territorial boundaries of Finland. If you currently reside outside Finland, we invite you to join our investor mailing list for future investment opportunities.
The capital raised will be used for building and ramping up production at Solar Foods' first commercial-scale production facility Factory 01, which is set to begin operations in the first half of 2024.
"The oversubscription, the still-growing waiting list and the funding round reaching its maximum target sooner than expected are all outstanding news for us. It is incredibly uplifting to see that so many want to be part of our journey. The success of this round leads us to think about how a new similar opportunity should be arranged, including an opportunity for international participation," says Pasi Vainikka, CEO and co-founder of Solar Foods.