Factory 01: Loading the food revolution — Almost complete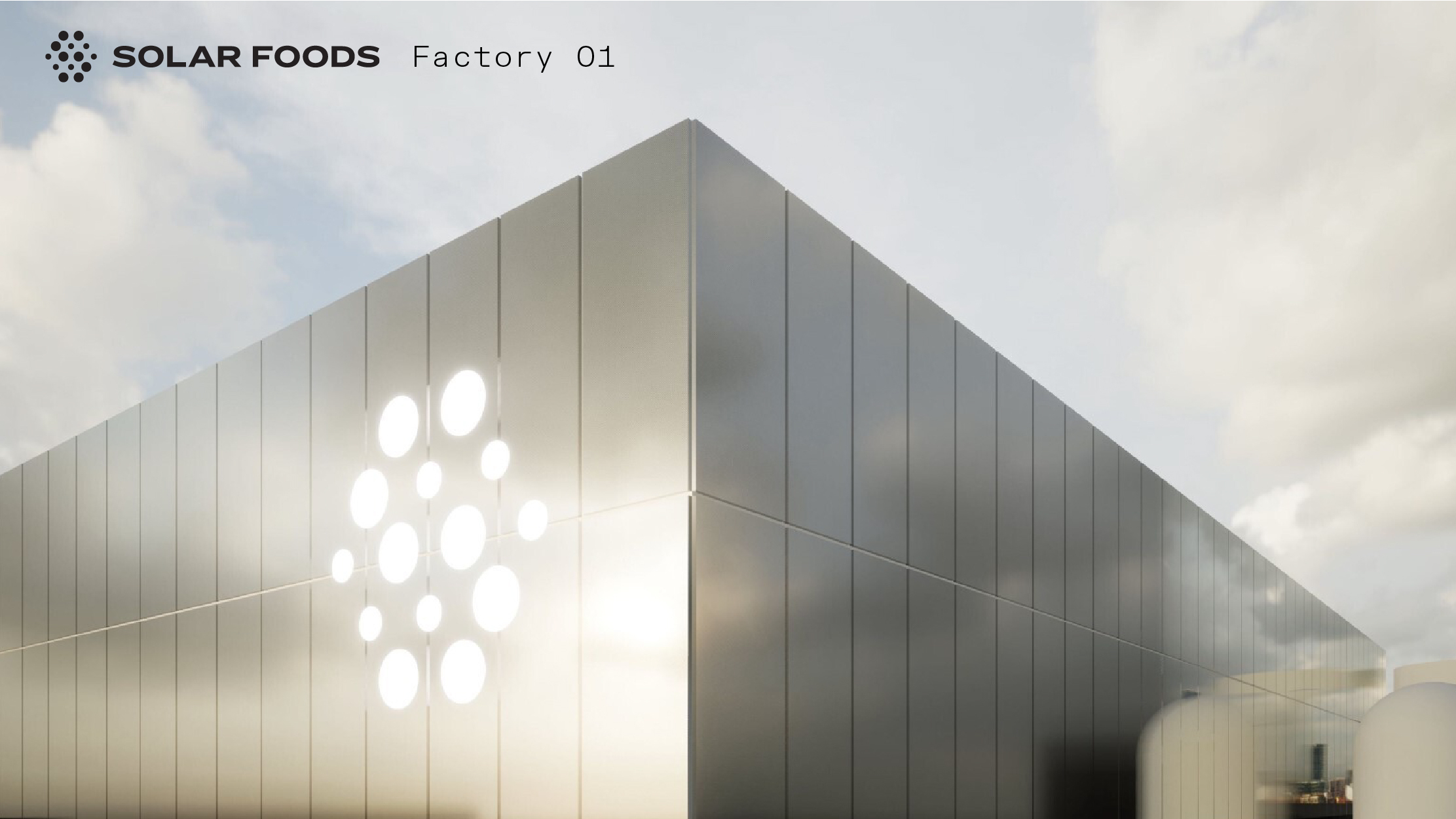 In an unassuming location in Vantaa, Finland, a groundbreaking facility is getting ready to transform how we think of food production. Here's a sneak peek behind the curtain, inviting you to witness the future taking shape.
"Every now and then one is given a chance to become part of something extraordinary," said Factory 01 leader, VP of Production Jouni Ahtinen earlier this year as he described the upcoming production facility. And he was right on the money with those words.
Factory 01 is no ordinary production site – it's a world-first. It's where, for the first time in the history of modern food production, protein will be manufactured from inception to completion under a single roof. This may sound simple, but when you dive deeper, the implications are monumental.
Picture this: protein cultivated year-round, unhampered by inclement weather or natural disasters. Imagine farming evolving into an industrial process, freeing up precious fertile land and drinking water. Picture food production moving closer to urban hubs, slashing transportation costs and other parts of the production process that create the emissions the world desperately needs to curb.
Not only is this vision achievable, it is practically within our grasp. Solein®, the world's most sustainable protein, will enter commercial production in the first half of 2024 as Factory 01 begins operations.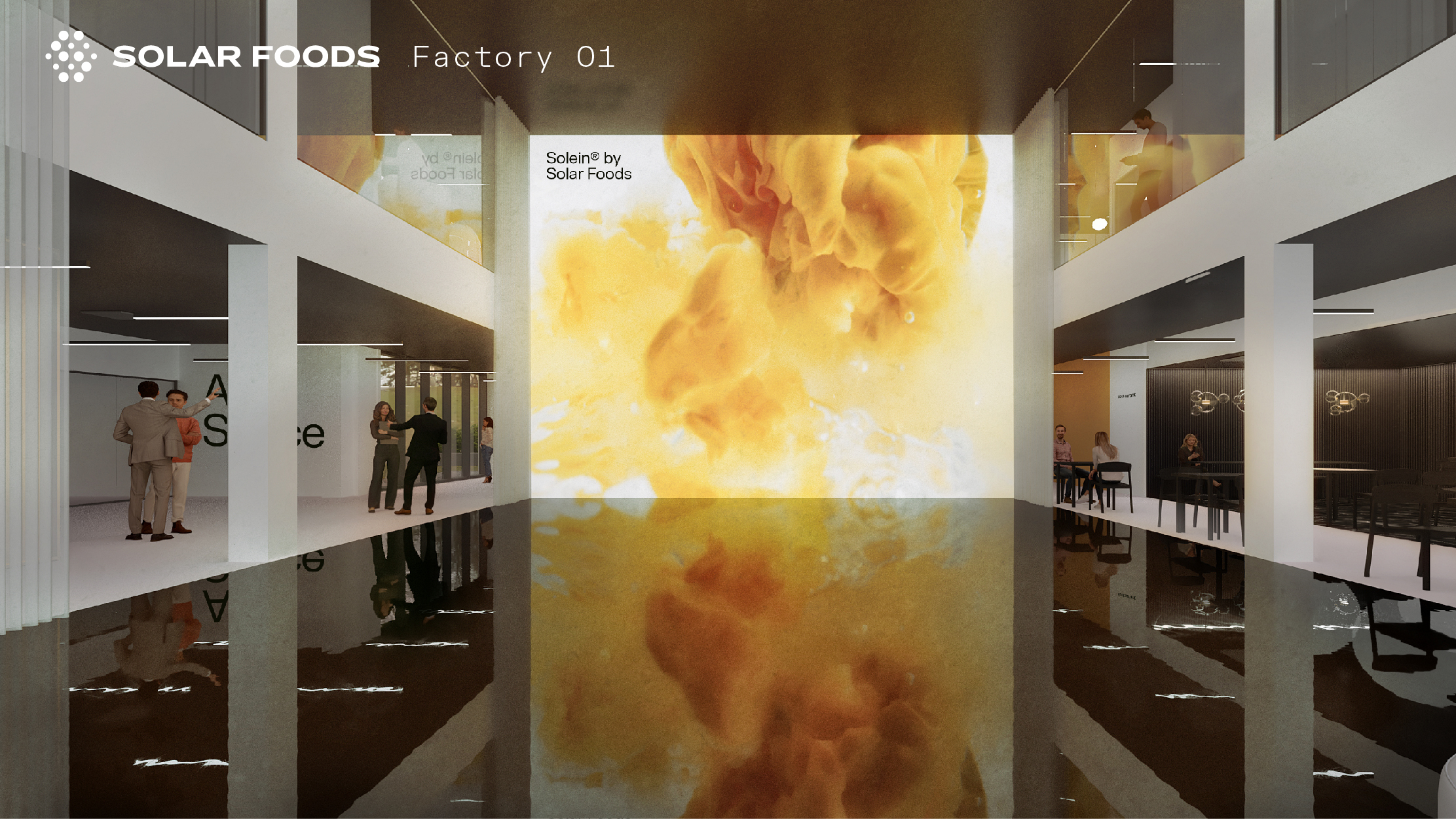 Factory 01 is more than just a factory to us at Solar Foods. It's the beating heart of our sustainable food production. It houses not just our protein production operation, but also our company headquarters and R&D labs, home to our team of innovative minds crafting the next wave of the future of food.
Central to Factory 01 is its Experience Hub. Here, you can witness the marvel of Solein production, understand the science that powers it, and explore the countless ways this revolutionary protein can make its way to your plate. Solein's unique bioprocess allows it to be produced virtually anywhere, even outer space, and we're eager to share and discuss these possibilities with the world.
And let's not forget the taste. We've spent countless hours exploring how Solein mixes and melds with other ingredients, textures and flavours. The Experience Hub will feature a kitchen that will demonstrate various dishes made with Solein, offering a tantalizing peek into the future.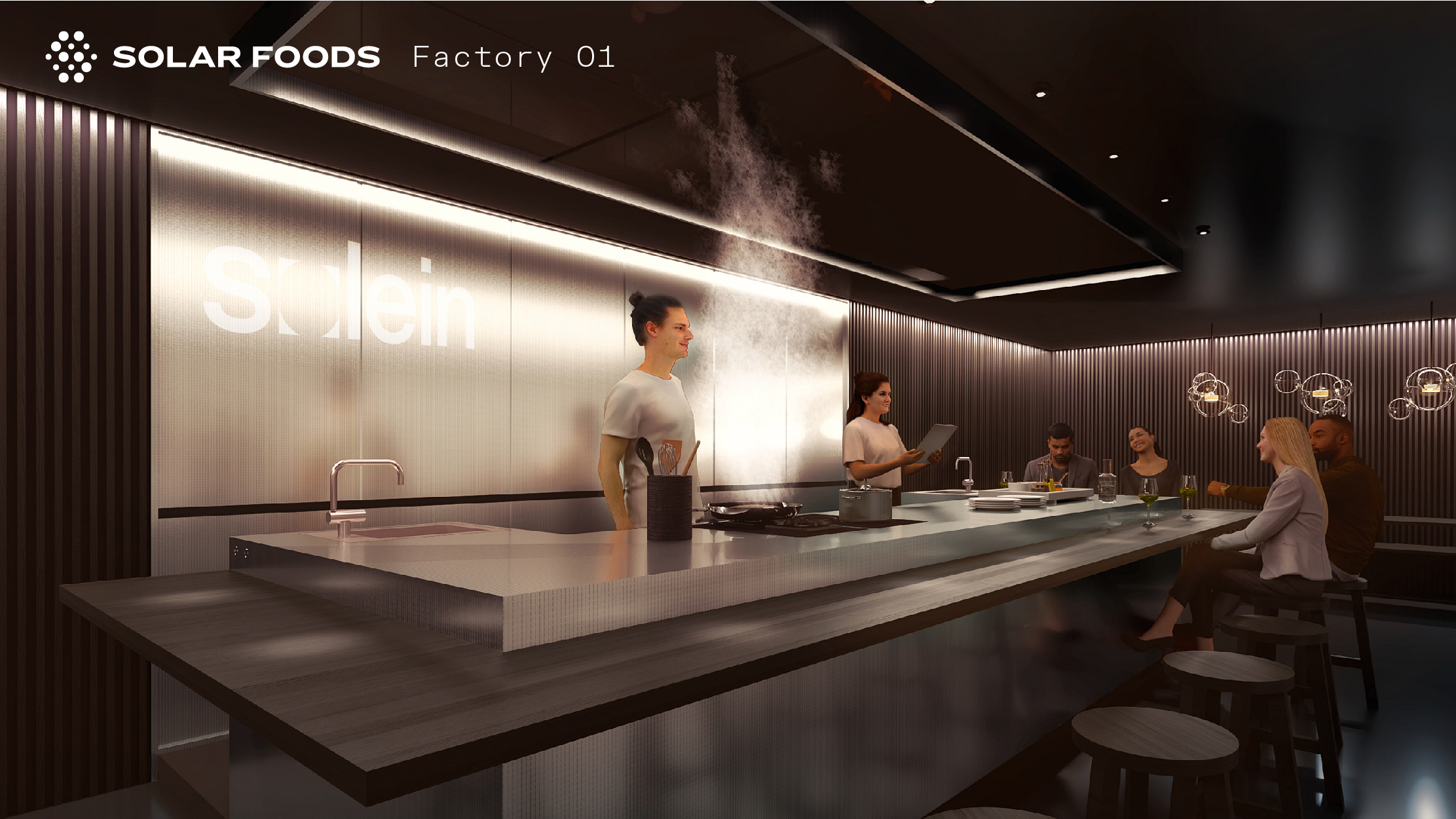 Factory 01 marks a significant upscaling of our production capacity. The scale-up from pilot scale to industrial scale will be approximately 100 times and our ability to produce Solein will be approximately 120 tonnes annually. This harvest will be shipped to clients and used in product development.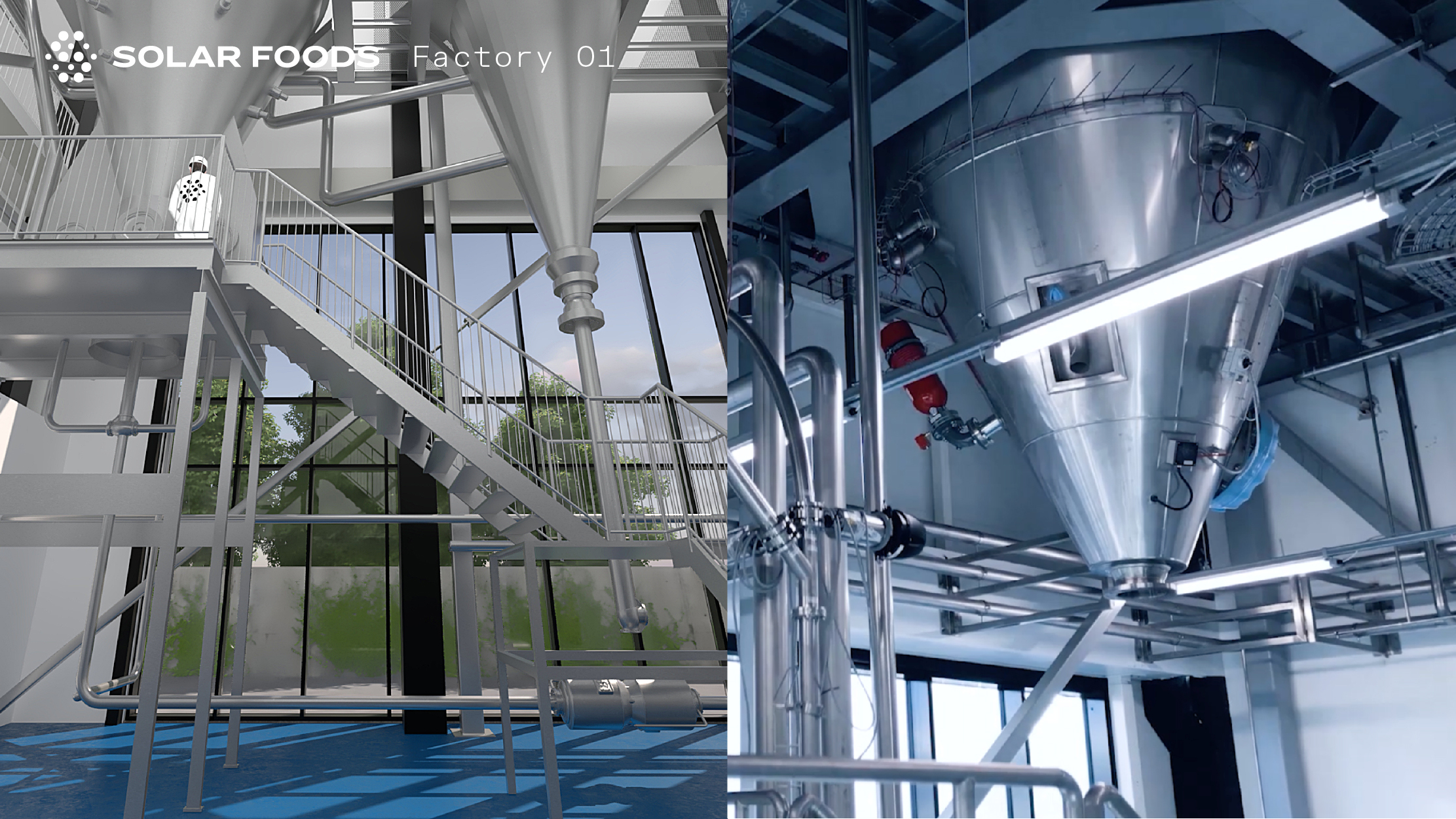 At the core of Factory 01 is its state-of-the-art 20,000 litre main bioreactor. There, the Solein microbe tirelessly works round the clock, growing protein without photosynthesis. Unlike at our pilot facility, hydrogen, a crucial part of the bioprocess, will now be produced onsite.
We're in the middle of building the production lines. We expect to soon begin running production tests and then move to ramping up actual production. By the first half of 2024, we anticipate full-scale production will begin highly automated and remotely managed from the factory's control room.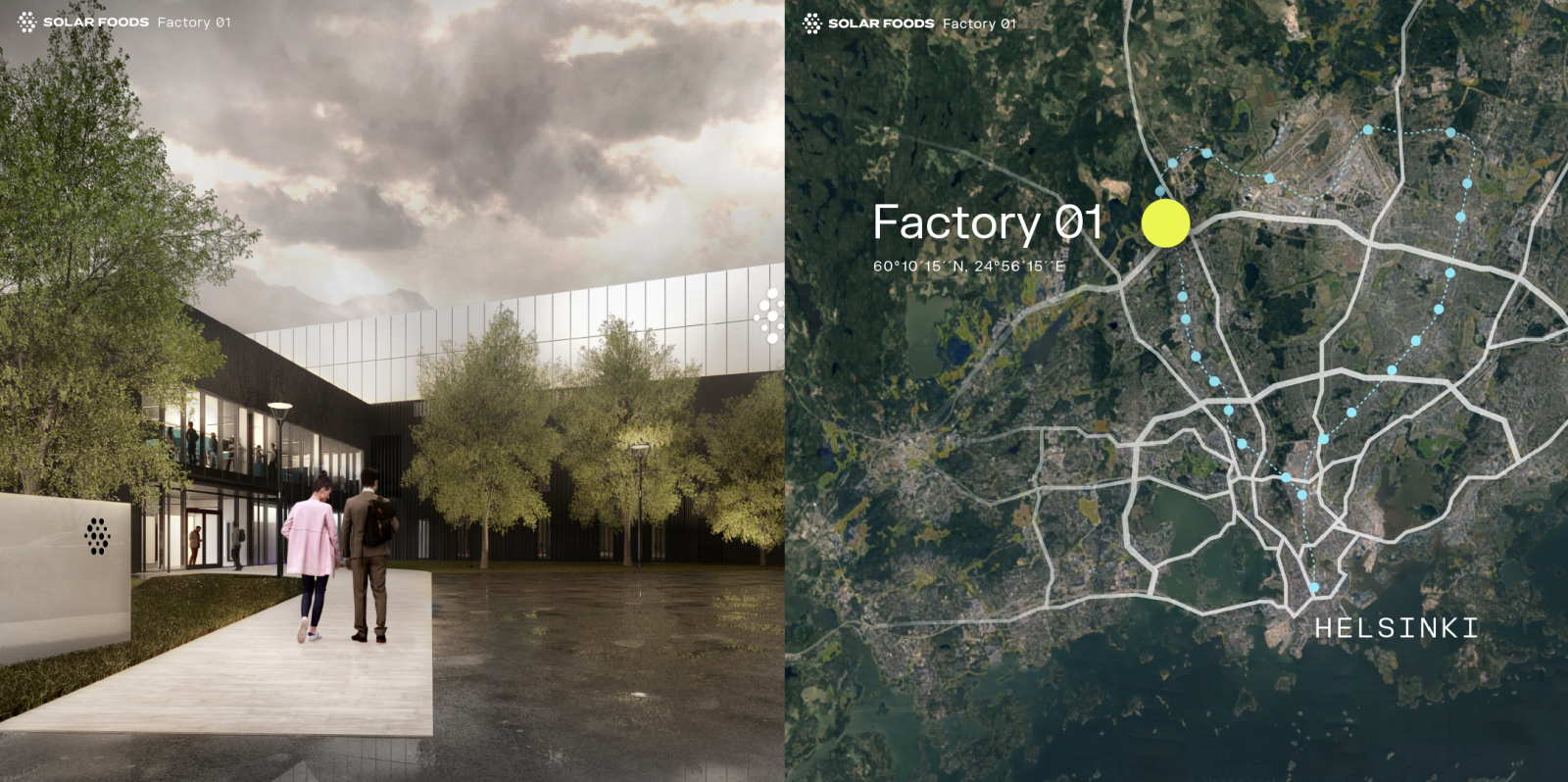 Factory 01 is located in Vantaa, just a 20-minute train ride from central Helsinki, or 10 minutes by commuter train from the Helsinki-Vantaa airport. The first commercially available batches of Solein will be produced in Finnish urban areas, with sustainable electricity widely available.
The Solar Foods team is tightly focused on completing Factory 01 and kickstarting Solein's commercial production. But we won't rest on our laurels: once Factory 01 is up and running and day-to-day operations have been optimized, we are ready to quickly shift our energy into planning for Factory 02 – and beyond. The future is here and the food revolution just beginning.
We began with a thought from the production facility's lead Jouni Ahtinen, so it is only right we also close with his words:
"Soon Factory 01 will be up and running producing vast amounts of Solein. And from that moment on, the ones who hopped on early should feel quite ecstatic."
See our teaser video of what's building up inside Factory 01: