Solar Foods granted EUR 15m financing from Danske Bank Growth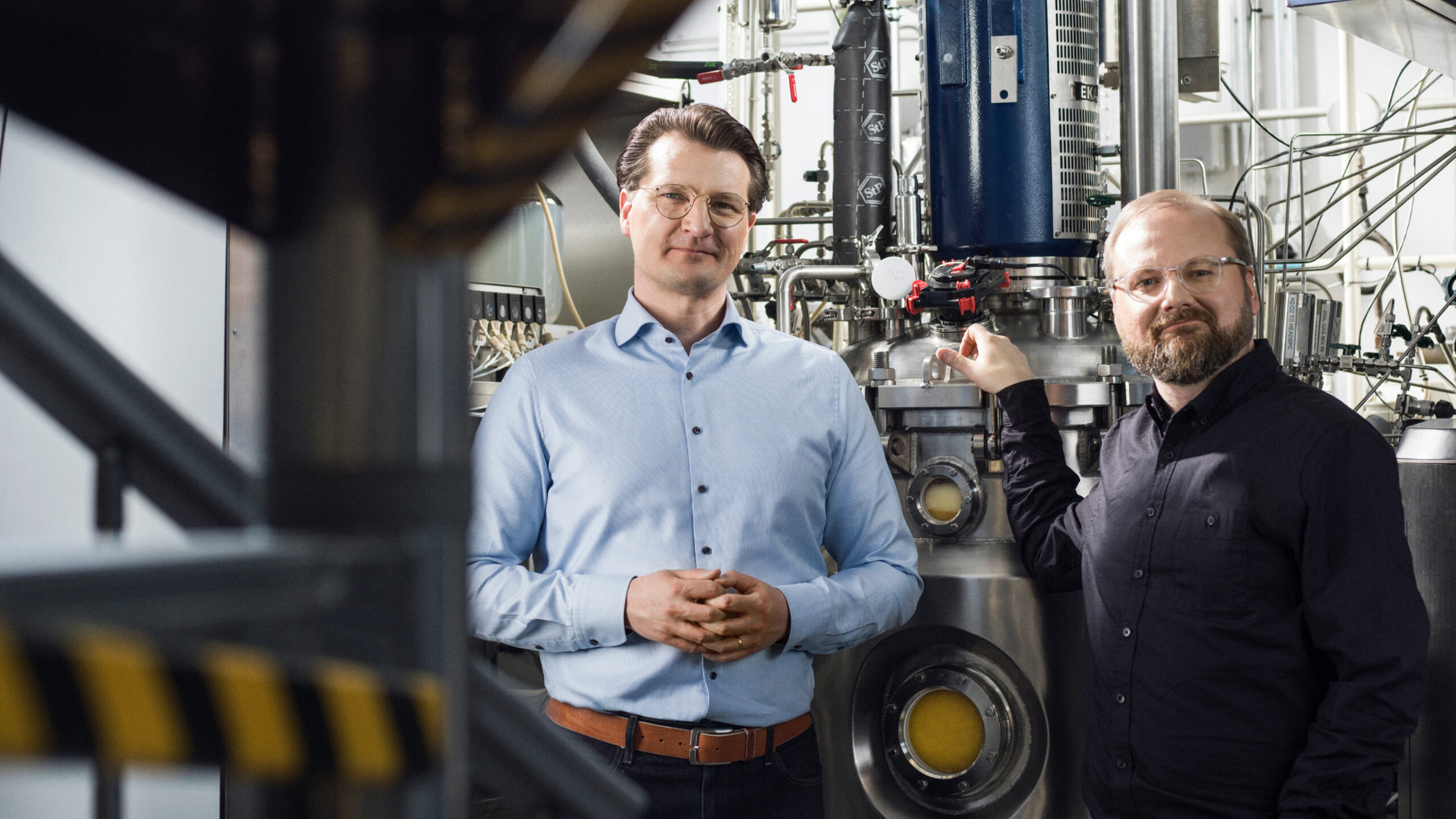 Solar Foods and Danske Bank Growth have agreed EUR 15 million in financing for Solar Foods' first production facility. The financing is an export credit facility guaranteed by Finnvera and Denmark's Export Credit Agency (EKF).
The new financing is for Solar Foods' first production facility, Factory 01, which is under construction and will enter production in 2023. The export credit will diversify Solar Foods' financing base and shows that private banks and financial institutions are ready to invest in start-ups in the green transition at an increasingly earlier stage, says Pasi Vainikka, CEO and co-founder of Solar Foods.
"This financing arrangement required the unanimous willingness of many parties to speed up implementation of the green transition through new technologies. This is not just financing for our new Factory 01, but a breakthrough where commercial banks and start-up can work together at an increasingly earlier stage," Vainikka comments.
"Danske Bank Growth's activity as a start-up and growth bank on the Finnish, Swedish, Norwegian and Danish markets offers us excellent perspectives into the development of the start-up segment. One of the most significant trends we've noticed in recent years is the strong growth of impact companies. Solar Foods stands out above all because of its global potential and clear measurable environmental impacts. The company is an excellent example of a business which can significantly reduce the environmental impact of food production," says Teppo Havo, Nordic Head of Danske Bank Growth at Danske Bank.
"Supporting the green transition is one of Danske Bank's key goals. This, combined with our wish to accelerate the growth of start-ups, provides an opportunity to implement financing, which is one of the largest bank financing in the Nordic countries for earlier-stage growth companies. Finnvera and the Danish Export Credit Agency also play an important role in the big picture – the desire and ability of government actors to support projects is highlighted in the development of financing in the field of impact companies," says Christian Clayhills, Head of Danske Bank Growth's Finnish unit. 
Financing is an important opening also because it points to a future direction. Solar Foods believes that going forward, the company's industrial-scale production facilities will be targets for conventional industrial investment, where financing from banks plays a key role. Factory 01 financing is just the first step, through which investors, financial institutions and other parties can learn about the operations and legalities of this type of new production technology.
"The availability of capital is highlighted in new technologies such as solar photovoltaic and wind power, or even automated production lines. Since operating costs in such technologies are often quite low, the availability of capital to tie up in the technology becomes more important. On the other hand, once investments are made in, for example, a wind farm and Solein® production, it's possible to know the food production price for up to two decades ahead, regardless of the climate, time of year or global oil price. This is also the case with Solar Foods' production. Our facility will produce sustainable protein, but does not require huge areas of land – the availability of capital on reasonable terms is considerably more important to launch production," explains Vainikka, CEO of Solar Foods.
What Factory 01?
Factory 01 is Solar Foods' first production facility, which will begin to produce the world's most responsible Solein® protein in 2023.
The new production facility, Factory 01, will act as Solar Foods' platform to scale up production. With this, Solar Foods will move to the commercialisation of Solein and towards industrial-scale production.
Construction of Factory 01 started in Vantaa during Q4 2021. The company estimates commercial production of its Solein protein will begin in 2023.
Total investment in Factory 01 is around €35m.
Factory 01 will offer the food industry and the public at large a completely new perspective into the future of food. In the Experience Hub at the production facilities, visitors will be able to learn about how Solein is made and how it can be used in various foods.
Solein production uses no agriculture and is not affected by weather or climatic conditions. It will be possible to produce Solein in harsh environments such as in the desert, Arctic areas or even in outer space. The process requires no arable land, photosynthetic plants or animals: this makes Solein the world's most sustainably produced protein.
For more information and requests for interviews:
Solar Foods Ltd.
Pasi Vainikka
DSc (Tech), CEO
pasi@solarfoods.fi
tel. +358 (0)40 582 5987
Danske Bank Growth
Teppo Havo
Nordic Head of Danske Bank Growth
teppo.havo@danskebank.fi
tel. +358 (0)50 379 8062
Solar Foods Ltd.
Solar Foods produces protein using air-captured carbon dioxide and electricity. Solein production, independent of weather and climate conditions, liberates global protein production from the constraints of traditional agriculture. Solar Foods was founded in Espoo, Finland, in 2017 by Dr Pasi Vainikka, Dr Juha-Pekka Pitkänen, Sami Holmström, Jari Tuovinen, Professor Jero Ahola, and Janne Mäkelä as a spinoff from VTT Technical Research Centre of Finland and LUT University. www.solarfoods.fi
Danske Bank
Danske Bank is a Nordic bank with strong local roots and bridges to the rest of the world. For more than 150 years, we have helped people and businesses in the Nordics realise their ambitions. Today, we serve personal, business and institutional customers, and in addition to banking services, we offer life insurance and pension, mortgage credit, wealth management, real estate and leasing services.
Danske Bank Growth offers services for Nordic Startup- and Growth companies in Finland, Sweden, Denmark and Norway. Specialized advisors, scalable banking and financing services and connections to Nordic & international investors offer a strong support for our clients on their growth journeys.
Danske Bank is headquartered in Copenhagen and is listed on Nasdaq Copenhagen. www.danskebank.com