Solar Foods accelerates production of climate-friendly protein with investment from The Finnish Climate Fund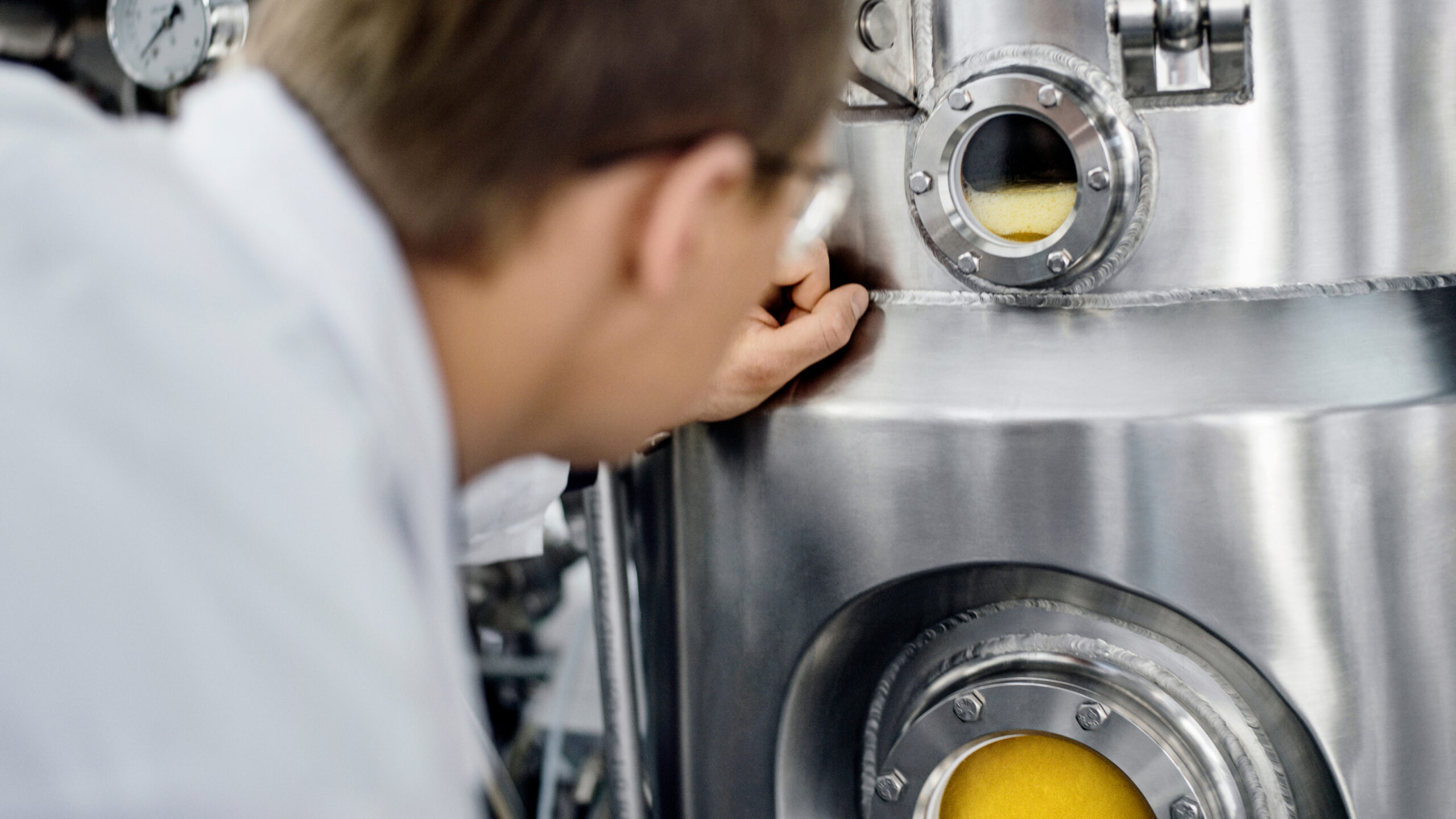 Solar Foods has received €10 million in funding from The Finnish Climate Fund. It is the first investment by the funding organisation. The subordinated loan now granted will go towards starting commercial-scale production of the innovative Solein® protein, which radically reduces the impact of food production on the climate. The funding from The Finnish Climate Fund brings the financing total for Solar Foods to €35 million.
Solar Foods has turned sci-fi into reality—it is now possible to produce nutritionally complete protein using carbon dioxide in the air and electricity as its primary raw materials. The innovation, rooted in the combined sresearch efforts of VTT Technical Research Centre of Finland and LUT University in Finland, is now in the commercialisation stage with industrial-scale production of the Solein protein about to get underway. The loan from The Finnish Climate Fund will be used to build the demonstrator facility. The facility will include the Solein Experience Hub and a future-food bar to provide citizens with an entirely new level of transparency in food production. This production facility, presently being designed, is scheduled to begin operations in early 2023.
"We are happy that we can soon put the Solein protein on the plates of consumers. Our first production facility will be located in Finland, and it will be the world's first commercial facility to produce food by using carbon dioxide and electricity as it's raw materials. We want to disconnect food production from the accelerating consumption of natural resources. It is fascinating to be part of making this happen. We already have detailed plans for the production facility, but we will disclose more about them towards the end of the year when construction begins", says Pasi Vainikka, CEO and co-founder of Solar Foods.
Solein®, the most responsible protein in the world
Solein is a complete protein with all the essential amino acids; it is both light in taste and appearance. "Solein vanishes into daily meals, while at the same time maintaining its rich nutritional value and offering a unified solution that caters to virtually every imaginable meal of today and tomorrow.", says Juha-Pekka Pitkänen, CTO and co-founder of Solar Foods. The start of industrial production of climate-friendly protein is a significant step towards a more sustainable food production. As a protein source, Solein's comparative greenhouse gas emissions are approximately 1% that of meat protein and about 20% of plant protein production. The sustainability impact of the Solein® protein, however, reaches even further. Changing the way protein is produced will have an effect not only on greenhouse gases, but also on the changes in land use, soil impoverishment, biodiversity, and the status of water systems. Traditional food production is one of the largest burdens on ecosystems in Finland and globally, while deforestation caused by food production in developing countries, for example, worsens the climate crisis. The production process for Solein is disconnected from agriculture, climate and weather—it does not require irrigation systems, pesticides or fertilisation any more than it requires animals. In the future, food can be produced even in extreme conditions: in deserts, in the Arctic, and possibly even in space.
Promising raw material for future foods
Solar Foods production facility makes possible the commercial production of Solein-based food products. To date, Solar Foods has developed more than 20 food products using the Solein protein. Pasi Vainikka describes the mission of Solar Foods as impactful action: "New technologies open windows into the wall behind which the future exists. We are suddenly seeing possibilities we couldn't have imagined just a few years ago. The everyday production of Solein is already a tangible reality. We at Solar Foods are 'possibilists'—we encourage and empower people to be part of the solution, to create a better world through better nutritional choices." "Our vision is to change the way food is produced. The world has hope. The food of the future is no longer a utopia, it is already being produced.", Vainikka emphasises.
For more information:
Pasi Vainikka, D.Sc. (Tech.), CEO, pasi@solarfoods.com, tel. +358 40 582 5987
Read more: The Finnish Climate Fund Press Release »
Solar Foods Ltd
Solar Foods produces protein using air-captured carbon dioxide and electricity. Solein production, independent of weather and climate conditions, liberates global protein production from the limits of traditional agriculture. Solar Foods was founded in Espoo, Finland, in 2017 by Dr Pasi Vainikka, Dr Juha-Pekka Pitkänen, Sami Holmström, Jari Tuovinen, Professor Jero Ahola, and Janne Mäkelä as a spinoff from VTT Technical Research Centre of Finland and the LUT University. www.solarfoods.com
Click here to naviate to the homepage
© 2022, Solar Foods, All rights reserved.