Sami Holmström aims to make a difference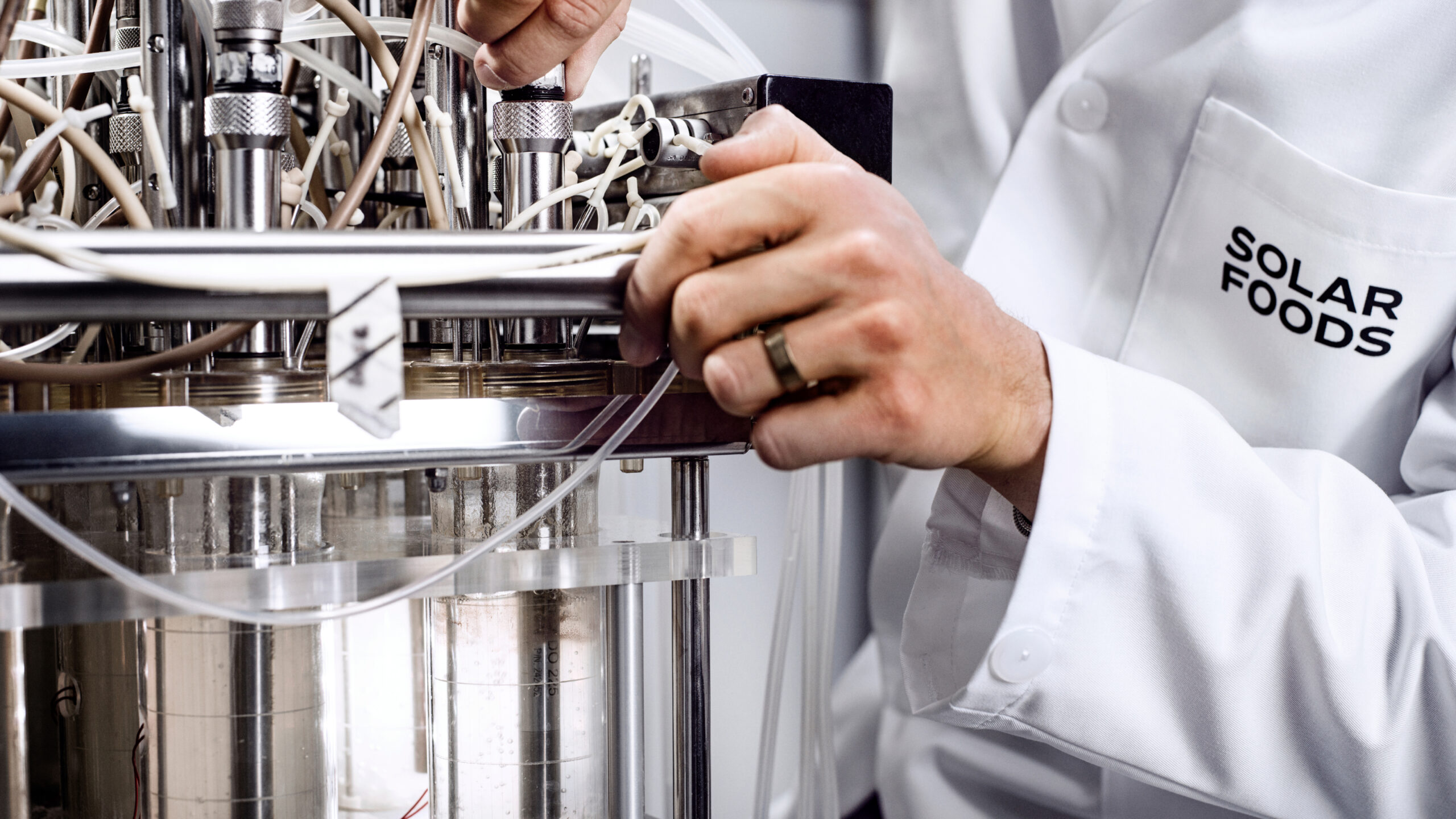 Working at Solar Foods has given production manager Sami Holmström plenty of food for thought as the company continues to refine the production process for its natural protein source.
An interest in biotechnology shaped the early stages of Sami Holmström's career. Fascinated by the integration of engineering sciences with biology, he studied biotechnology, graduating from Turku University of Applied Sciences, followed by a career path with a focus on bioprocess engineering.
Before joining Solar Foods in April 2018, Holmström worked at the Technical Research Centre of Finland (VTT), mostly in fermentation related research, bioprocess optimisation and analytics of metabolites, but also automation and screening of micro-organisms.
Towards the end of his stay at VTT, he oversaw a screening robot where thousands of different strains were grown and compared, with the best selected for further studies. That was valuable experience for his role at Solar Foods where he is responsible for laboratory, testing and operations.
"I joined Solar Foods because I saw it as an opportunity to influence two things I am passionate about – food and the environment," he explains. "Addressing climate change while feeding a growing global population is an equation that needs to be solved, and I think Solar Foods can be part of the solution. Producing protein from CO2 and renewable electricity is a wonderful idea. When it happens in a bioreactor in contained conditions, we don't need to use any pesticides and the product is clean and healthy."
Holmström says that his previous working relationship with Solar Foods co-founder and CTO, Dr Juha-Pekka Pitkänen was a further attraction. "We had been working together for years so I knew our co-operation would be seamless."
When asked to assess the main production challenges Solar Foods faces, he cites ongoing development in process optimisation. "However, we have already seen that the process works. I know from experience that incremental changes in one part of bioprocess can have a tremendous affect on overall productivity. We just have to find ways to make the fermentation process as efficient as possible and optimise the downstream processing so that we do not lose the protein. I am confident that we can scale up the production."
More alternatives to meat
Finding solutions to challenges in the production process by analysing data and finding explanations to biological and chemical reactions is the aspect of his job that gives Holmström the greatest satisfaction.
"The possibility that we can really make a difference in this world in the future is also an important motivator, but what gets me out of bed every morning is the interesting work that is happening in the lab."
Having cut red meat from his own diet, Holmström is confident that more people would eat less meat if a healthier, more sustainable alternative was available.
"I have become more aware of food in terms of how it affects us and the environment," he concludes. "I also eat poultry and fish, but only occasionally, and feel it is better for me. The increasing availability of good vegetarian options here in Finland has made the transition easy, and I believe it will be a future global trend. We can all eat less meat when there are other good and healthy options."